How COVID-19 Impacts Construction Contracts
COVID-19 and Construction Contracts
How do labor and material supply chain disruptions resulting from the COVID-19 epidemic impact construction contracts? The answer depends on the language the contract, before damages can be found and a judgment rendered, all agreements obligate the parties to mitigate their damages, some allow for more time, others require substitutions. 
The first step in the analysis is to review all the relevant documents. This includes the construction contract but also construction loan agreements, guaranties, use permits and building permits which may have expiration dates and milestone obligations. In addition to the owner/contractor agreement, there are often subcontracts and purchase orders. If there are shortages of labor, materials or equipment, all parties should maintain detailed records that identify the source of such shortages, their impacts on construction progress and attempts to mitigate damages.
Builders risk insurance policies generally cover direct physical losses. Coverage is often expanded to cover business loss and even increased construction costs, but not damages stemming from epidemics and most include hard expiration dates. As a result, it is often owners, rather than contractors, bear the risk of increased costs, shortages and force majeure events, including pandemics.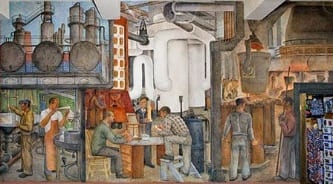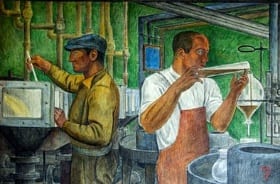 For example, the American Institute of Architect's Form AIA A201-2017 General Conditions establishes that if the Contractor is delayed due to delay in deliveries or other causes beyond the Contractor's control, or by other causes, and the Architect determines justify delay, then the Contract Time shall be extended for such reasonable time as the Architect may determine. Some contracts require contractors to continue performing pending resolution of a claim. Others are silent, others still allow contractors to suspend work pending resolution. Labor and material shortages may appear to be beyond a contractor's control, but even if subcontractors claim force majeure, owners can argue that a subcontractor's inability to perform is not beyond the contractor's control because the contractor must be able to demonstrate attempts to obtain substitute subcontractors. The Design-Build Institute's includes pandemics as Force Majeure Events that give the contractor additional time to perform. AIA A201-2017 sets forth that contractors have the burden of asserting claims for time extensions. Notice of a claim must be given within 21 days after the "occurrence of the event" and must be accompanied by an estimate of cost and of probable effect of delay on progress of the work.
Contact Transbay Law Group, PC
As companies track the disruptive impacts of COVID-19, policies should be scrutinized by professional coverage counsel. Please contact Stuart Hays, Managing Partner, Transbay Law Group, PC at (650) 520-9771 or stuart@transbaylaw.com.