GENERAL COUNSEL SERVICES — PART-TIME
The best attorneys are also business advisors, not simply clerks or legal assistants. Transbay Law Group's attorneys have served as business executives as well as in-house counsel. Our lawyers combine commercial insight and industry knowledge with a practical problem-solving. These insights solve minor problems before they grow into catastrophes.
Accelerate closings for important transactions
Protect and monetize intellectual property
Resolve business issues creatively
Reduce legal overhead by right-sizing your legal staff to your specific need
Unlike law firm attorneys, Transbay Law Group's lawyers are available to work at your site. Being assessable doesn't increase your costs--it reduces them. Our fees are approximately half of those charged by large firms--for longer engagements, even less. We will attend meetings, outline options, brief management, prepare you for board meetings, discuss business strategy, help build alliances, identify JV opportunities, suggest new product ideas, implement new policies or train staff.
We don't replace outside specialists, we manage them and control their costs. We reduce overall legal costs, improve work product quality, accelerate turnaround and reduce reliance on expensive outside attorneys. We report to the board regarding the status of litigation, financial, M&A, SEC filings and disclosures and other specialized projects. We often lead negotiations with outside counsel, negotiate their rate structures, vet their qualifications and review their invoices. We do not replace law firm counsel, we enhance their value in an additive manner that accretes to the bottom line.
Contact our Managing Partner to talk about our part-time general counsel services.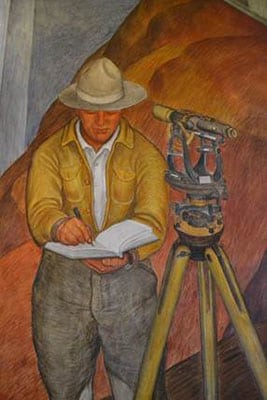 "Transbay Law Group is responsive to all the deals--and potential deals--that we discuss with them. They work seamlessly with our Board, investors, management and outside contractors. Transbay Law Group is simply the best law firm I've ever worked with. Our lawyer is efficient, accurate, and offers the practical insights."
Transbay Law Group--Corporate Development Client
IN-HOUSE LEGAL COUNSEL — ON SPEED DIAL
Transbay Law Group handles common and extraordinary legal challenges--as-needed. We offer the same level of service as a full-time general counsel or law firm lawyer for much less. All Transbay Law Group attorneys are trained to quickly review the files, identify missing information, diagnose the legal issues, formulate options, plan a staged response and manage to your budget.
Negotiating and Drafting Contracts
Software/Mobile Tech/Digital/License Agreements
Stock Purchase Agreements/Asset Purchases
Debt and Equity Transactions
Requirements/Supply/Outsourcing Agreements
Mergers & Acquisitions/Due Diligence
Channel Partner/Reseller/Distributor Agreements
Manufacturing/Product Development Agreements
General Commercial Agreements
Managing Corporate Governance
Attending Board Meetings/Drafting Minutes
Preparing ESOPs and Stock Option Plans
Corporate Compliance Reviews and Remediations
Early-Stage/Corporate/Follow on Venture Financing

Risk Management/HR, IT and Operational Procedures
Settlement Agreements/Cross-License Agreements
IP Protection, Privacy Policies/Terms of Use/EULAs/Licensing/Portfolio Management
Mergers and Acquisitions
Complete transaction support for a range of M&A deals
Due Diligence and Deal Support for Large, Complex Transactions and Rollups
Litigation/Mediation/Arbitration Management and Support
Management of Employment and Operations, including:
Offer Letters and Employment Agreements/Independent Contractor Agreements
Severance Negotiations/Employee Handbooks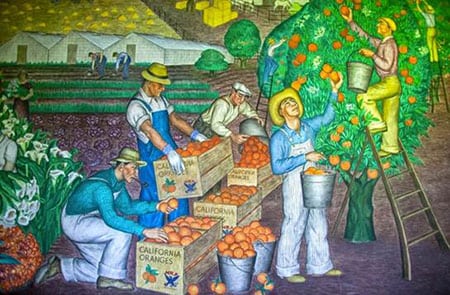 "We worked with numerous lawyers we found the right fit with Transbay Law Group. They're responsive and balance strategic issues with practical results. Our start-up is growing rapidly, Transbay Law Group keeps pace, meets deadlines, hits benchmarks and keeps us on the right path. They provide everything we need from an operational and legal perspective."
Transbay Law Group--Start-Up Venture Client
IN-HOUSE COUNSEL FOR LOGJAMS & PEAKS IN CASE LOAD
Turn to Transbay Law Group when your in-house counsel is overloaded or consumed by large transactions. We manage peaks in case load at a fraction of the cost of typical law firm. We can schedule regular site visits to perform compliance reviews, attend key meetings or contribute to business development discussions. Our experienced lawyers prepare management for shareholder and board meetings.
During seasonal peaks or when your legal staff is spread too thin, we will work from your site for a set number of hours or days per week or month. Transbay Law Group attorneys are carefully vetted for expertise and professionalism. Our attorneys make client relationships last.
Transbay Law Group is your legal team's "Force-Multiplier." We manage both special projects and routine legal needs including:
Contracts/In-Licenses/Out-Licenses/SaaS Licenses
Stock Purchases/Asset Purchases
Private Placements/Angel Financings
Friends and Family Rounds
Debt and Equity Transactions
Real Estate/Landlord-Tenant Issues
Employee Matters/Stock Option Plans
Leases/Distribution/Manufacturing Agreements
IP Protection/Portfolio Management/Patent Prosecution
Dispute Resolution, Settlement Negotiations/Mediation/Arbitration/Litigation Services
Mergers & Acquisitions Transactions and Diligence
Transbay Law Group delivers high quality general counsel services for much less than the cost of traditional law firms. We control your legal budget while maintaining the high quality service that you deserve. Contact our Managing Partner supplement your in-house legal counsel.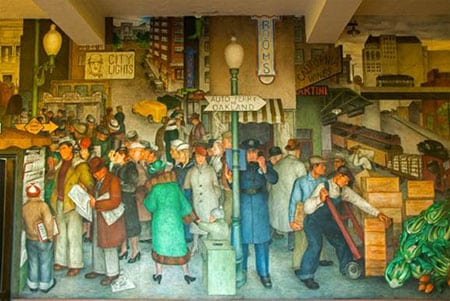 "Transbay Law Group is nimble, creative and comfortable with tight deadlines. They quickly ramp-up or ramp-down as needed. When we needed extra help, Transbay Law Group placed a full-time experienced attorney on-site and structured a flexible fee structure. Their fees were far less than a traditional law firm."
Transbay Law Group--Special Project Client
SCALING LEGAL DEPARTMENT OPERATIONS
We can scale the size and scope of your legal department, keep more work in-house, lower legal costs and support your legal's operational needs including: IP Management, Contract management and Administration Manage Board of Director Relations, Subsidiary Management, Records Management, and Corporate Governance.
We drive Legal Depart. deliverables and lead Key Projects
We support initiatives by Sales, Licensing and Marketing Departments.
We coordinate Finance, HR, IT, Sales legal functions.
We can source evaluate, test and implement technology solutions throughout the legal department.
We can establish internal eBilling systems, budget, train, benchmark, goal setting and track results.
We develop and maintain innovative programs including training, internal Wikis other media enterprise-wide.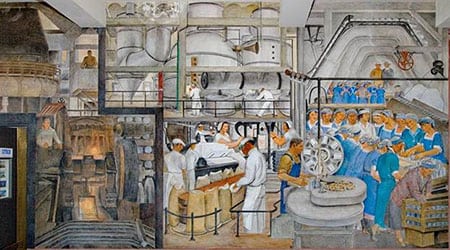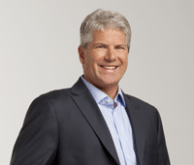 Stuart Hays, Managing Partner
Transbay Law Group, PC
303 Twin Dolphin Drive, Suite 600
Redwood City, California 94065
(650) 520-9771
info@transbaylaw.com
SPECIFIC SKILLS AND EXPERIENCE:
Project Manager - We are team players that drive numerous projects simultaneously, identify and resolve legal and business issues, and prioritize.
Change Agent - We have the ability and flexibility to embrace frequent change in all forms.
High Standards - We have the impeccable integrity, good judgment, seasoned analytical skills, superior oral and written communication skills and infectious can-do approach.
We are independent and effective in a fast-paced environment.
Our results above expectations.
Transbay GC manages the legal needs of small and middle market companies for less than traditional law firms. We serve as virtual general counsel for clients without In-House legal staff. We tailor fixed-fee, hourly or daily rate structures.