Implementing Employee and Workplace Safety Measures
Protecting Your Business's Employees, Relationships, Operations and Value.
During the unprecedented outbreak, all California Businesses should evaluate their readiness for the novel coronavirus (COVID-19). Transbay Law Group, PC's COVID-Checkups for Business keeps you in compliance with Workplace Rules, Medical Privacy Regulations and Protects relationships with customers and suppliers. We can also help you evaluate/manage your Business Interruption coverage, availability of relief for Non-Performance of Contractual Duties--and Balance Employee Safety and Preservation of the Company's and Value. Contact Stuart Hays, Managing Partner at stuart@transbaylaw.com, (650) 520-9771.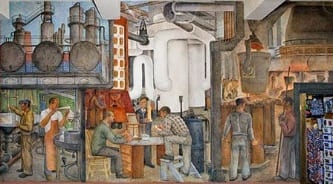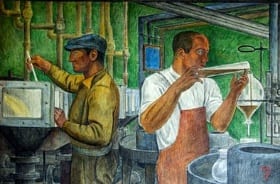 Work-From-Home, Sick Leave and Telecommuting Policies.
Now is the time to review and revise Workplace Policies to comply with new/evolving Center for Disease Control and Prevention (CDC) guidelines and State, Federal and Local Laws. A New Set of Workplace Policies should be distributed to employees right away. The New Policies should address Stay-At-Home Policy for Employees exhibiting Flu-Like Symptoms, use of Paid-Time-Off, accrual of Paid-Sick Leave (minimum of 1 hour for every 30 hours worked), and flexible Telecommuting/Work From Home alternatives when appropriate and Social Distancing at all times. Transbay Law Group is ready to help Companies promote and implement Work-From-Home (WFH) arrangements and comply with Wage and Hour Laws and Employment Benefit Rules.
WFH arrangements should include guidelines to motivate productivity and legal compliance including:
Minimize Distractions
Dedicate Ergonomic Workplace.
Adopt Saas Platforms to integrate/manage workflow, e-mail, IM and video conferencing
Regular Communications
Monitor Wage and Hour Law Compliance Including Time, Meal and Rest Reporting.
Medical Privacy Compliance
Though employers may wish to check-in on the wellbeing of their employees, they must be careful to respect their medical privacy, which may include compliance with the Americans with Disabilities Act (ADA), California Constitution, HIPAA, and/or relevant state and local laws. These laws restrict employers from inquiring about their employees' medical history, specific medical conditions, and sharing an individual's confidential medical information. The EEOC provides guidelines include:
Send employees home with "Flu-like symptoms" (ie fever or chills AND a cough or sore throat)
Ask employees about Flu-like symptoms, or if Returning from Travel through CDC identified "At-Risk Area"
Treat all medical information confidential, separate from personnel files
Comply with EEO, CDC, and HIPAA guidelines for Employee Medical Information
Limit inquiries to the extent practical and keep medical information confidential.
If Employee Tests Positive for COVID-19, should notify CDC and other employees.
Avoid Discriminatory Application of Policies
Update Workplace Policies and include reminders of the Company's stand against harassment and discrimination. Document, investigations and complaints. Document all inquiries (and responses) made to employees regarding Symptoms or Travel to At-Risk Areas. Consistently apply policies Company-wide. In Operational Shut-Down becomes necessary, make sure to Compensate Exempt and Non-Exempt Employees Correctly. For Exempt Employees, continue compensation unless their work stopes for an entire workweek. For Non-Exempt Employees, hourly workers are paid for time worked only, at least a one-half day. Transbay Law Group is prepared to develop a comprehensive Workplace Policy to Protect you, your Business and its Employees during the crises. Please contact Stuart Hays, Managing Partner at 650-520-9771; stuart@transbaylaw.com.