How COVID-19 Is Affecting the Real Estate Industry
COVID-19 Checkups:
Managing Your Business Through the Pandemic
Businesses are adopting new Workplace Policies to keep their company's afloat, meet deadlines and keep their staffs safe and productive. Without careful planning, COVID-19's disruptions to supply chains and impacts on Employees, Customers and Vendors can decimate your Company's value and even viability. Transbay Law Group helps Businesses of all sizes to respond to the COVID crisis, navigate uncharted waters, maintain operations and stand ready to capture new opportunities in the months ahead. Contact Stuart Hays, Managing Partner; stuart@transbaylaw.com; (650) 520-9771.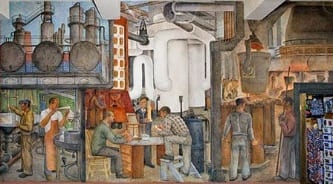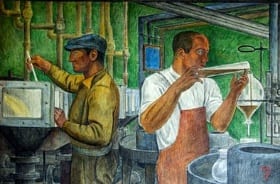 As fiduciaries, Managers and Boards are required to keep themselves informed about their Company's risks, operations and compliance with Workplace rules and the law. Companies that operate without detailed Workplace Policies and COVID strategies risk legal action from a broad range of parties. What are your obligations for keeping stakeholders safe, systems secure, facilities clean and the enterprise operational. How does COVID-19 impact HR matters, facilities management, leasing matters, corporate communications and regulatory compliance?
Transbay Law Group's lawyers are uniquely qualified to rapidly answer a broad range of regulatory, contractual, transactional and litigation exposure issues in the COVID-19 environment in a rapidly changing environment. To discuss the Legal and Business implications for your Company, contact Stuart Hays, our Managing Partner at (650) 520-9771; stuart@transbaylaw.com who will deliver you to a qualified member of our COVID-19 practice group.
Does the COVID-19 epidemic impact "Time is of the Essence" clauses in Real Estate Purchase and Sale Agreements?
Are "Material Adverse Effect" clauses triggered by the COVID-19 crises? Could they Excuse Financial or Acquisition Non-Performance?
How Can Financing Agreements be Revised/Amended to address the COVID-19 situation?
Is Force Majeure a defense to Non-performance?
Do Work-From-Home (WFH) policies add privacy and/or regulatory compliance issues?
Transbay Law Group, PC is providing these questions for educational purposes only. This does not constitute legal advice or create an attorney/client relationship. Do not act upon the information herein with obtaining advice from Transbay Law Group, PC or other qualified and experienced advisers. The information herein is not intended to be used to avoiding any federal, state or local tax penalties.