Learn About Insurance Claims for COVID-19
Business Interruption Coverage for COVID-19
COVID-19 is severely disrupting the US Economy. Drastic Measures include County-wide Shelter-in-Place and Statewide Shut Down Orders may help enforce CDC's social distancing guidelines. The Goal is to combat the pandemic, mitigate the rate of infections and strains on our healthcare system. The Organization for Economic Cooperation and Development estimates that if the coronavirus continues to spread more widely, it could cut global growth in 2020 by half and substantial losses and business failures to follow.
Business Interruption/Business Continuity
To start, Company's should have coverage-counsel review their Business Interruption Coverage in their commercial property insurance policies. These Commercial Property generally include "civil authority" coverage which provides a benefit in the event that the Company experiences losses caused by State, Federal or Local government actions. Property owners can cover certain losses of income resulting from government restrictions to access to a covered "location." Examples of covered locations could include commercial office buildings, hotels, restaurants, shopping centers, laboratories, and manufacturing/assembly facilities.
"Civil authority" coverage may require that the government action result from "direct physical damage." Such damage may include a location contaminated with COVID-19 that is unfit for its intended use. Its also possible that such contamination may occur within a radius of the covered Property. Its also possible that the policy may cover business interruption even without government action. The outcome of coverage will depend on the language of your property policy and the specifics of the disruption to your business.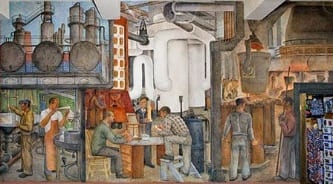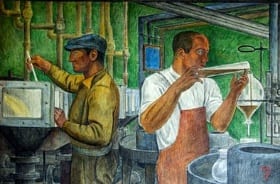 Damages/Interruptions/Supply Chain Impacts
COVID-19 may impact your facilities, inventory, equipment and disrupt your Company's supply chain. Most products are at least partially comprised of foreign manufactured components or elements. Commercial property policies often contain "supply chain" or "contingent business interruption" coverage. These coverages may provide property owners with a benefit in the event that there is a physical loss or damage to their property and/or supply chains. Suppliers could be manufacturers, distributors, or customers that may be impacted as a result of government action that bars access or impairs operations of, those upstream or downstream suppliers, service providers, and customers.
Contact Transbay Law Group, PC
As companies track the disruptive impacts of COVID-19, policies should be scrutinized by professional coverage counsel. Please contact Stuart Hays, Managing Partner, Transbay Law Group, PC at (650) 520-9771 or [email protected].